Patient Participation Group
The Hanham Health Patient Participation Group (PPG) aims to be the 'voice of the patients' reflecting the views and opinions of the local community.

The PPG will work with the practice to share information, make decisions and support any changes the practice needs to make including the launch of new projects and NHS initiatives.

If you would like to contact the Hanham Health Patient Participation Group directly please use this online form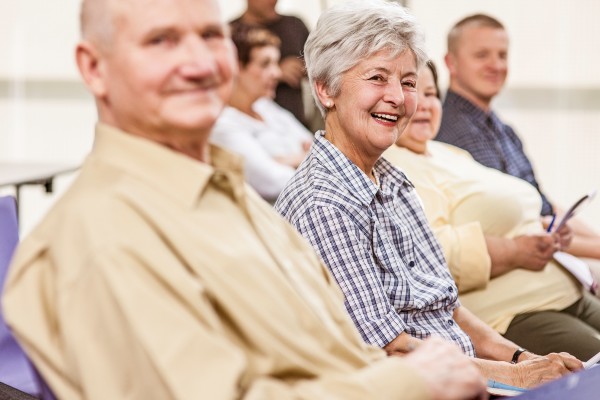 Please note that the PPG is a forum to discuss Practice-wide issues, and for reasons of confidentiality, individual concerns or complaints cannot be discussed. If you would like to raise an issue of this nature, please contact the Practice directly following our complaints procedure
Current members of the PPG include:
Chair - Mr Tony Spreadbury
Vice Chair - Position currently vacant
Mrs Margaret Slucutt - Secretary
Mrs Sarah Warren
Miss Alison Wilmot
Mrs Judith Norley
Mr Ray Garmston
Practice representatives:
Dr Jayne Ayers– GP Partner
Mr Andy Mintram - Executive Manager
Mrs Kelly Cole – Customer Service Manager
Frequently Asked Questions
What is a Patient Participation Group (PPG)?
Working in partnership with GPs and practice teams, PPGs ensure the patients perspective is considered in the implementation of new ideas and services. They are generally made up of a group of volunteer patients, members of the practice management team and one or more of the GPs from the practice. They will meet on a regular basis to discuss the services on offer and how improvements can be made for the benefit of patients and the practice. Groups also provide practical support in the surgery, help improve communication and help patients take more responsibility for their health.
Why have a PPG?
PPGs are an effective way for patients and GP surgeries to work together to improve services and to promote health and improved quality of care. PPGs can help GPs in developing an equal partnership with their patients. They can help them to communicate accurately and honestly with individual patients and with the wider community about key health matters. PPGs can aid the responsiveness of a practice, through provision of constructive feedback that helps the practice team to be proactive in providing services that truly reflect what patients want and need.
What will the PPG do?
We will discuss various topics involving Hanham Health and the services we provide. Projects and events will arise from these discussions and other suggestions. Examples of the work that other PPGs have done include conducting patient surveys and collating feedback, sharing news with other patients and the local community, organising health awareness events, helping out during vaccination clinics and arranging fundraising events.
How will it work?
We will hold face to face meetings at regular intervals and work within the framework of our mutually agreed terms of reference. As a group we will have a clear understanding of our aims and objectives and of course some ground rules will need to be put in place. This will ensure the PPG process is beneficial for both patients and the practice and all expectations will be managed. A chairman will be elected along with a secretary and other key roles as identified.
How much of my time will it take up?
Involvement in a PPG tends to include attendance at monthly, bimonthly or quarterly meetings (depending on how often we decide to hold them). Some PPG members will choose to take on additional roles that are more time consuming, such as editing/contributing to the PPG newsletter or setting up and running health education or fundraising events. This additional contribution allows the PPG to have more of a positive impact on the practice and the local population.
Various levels and means of participation will be considered.
Do I need to attend every meeting?
We appreciate that not everyone will be able to attend every meeting and it may be that we need to vary what days of the week and times we meet. Typically PPGs ask for a minimum meeting attendance over a 12 month period.
I cannot commit to attending meetings but would really like to have my voice heard. Is there any other ways I can get involved?
Research has shown that the most effective model for successful PPGs is a combination of face to face meetings with a core group of patients supplemented by feedback from other patients electronically through online surveys and virtual groups.
If you would like to be involved in this way (i.e. via email) then please indicate this when expressing your interest.
I'd like to join my local PPG, but I don't have a background in healthcare. Does this matter?
Not at all, in fact no formal training is required to be a member of a PPG. Members can often bring their own skills but most importantly they just need to be keen and focused on taking positive action to help the practice and the local patient population.
If you are interested in getting involved or have any further questions, please complete this form. 
Selection of candidates will be made to ensure a fair representation of the practice population.
WE ARE VERY KEEN TO INVOLVE PATIENTS WHO PREDOMINTANTLY USE OUR OLDLAND COMMON SURGERY. IF THIS APPLIES TO YOU AND YOU WOULD LIKE TO FIND OUT MORE PLEASE GET IN TOUCH.