Flu Vaccination
Hanham Health is part of a network of practices working together to ensure we deliver the best possible service to our patients. Please click here for information from our network on this year's flu vaccination campaign and covid-19 booster programme.
Flu season is fast approaching and here at Hanham Health we have been working on our plans for managing a successful 2020 campaign.
Flu is a highly infectious illness that spreads rapidly through the coughs and sneezes of people who are carrying the virus.
Flu Symptoms can hit suddenly and severely. They usually include fever, chills, headaches and aching muscles. You can often get a cough and sore throat. Because flu is caused by a virus and not bacteria, antibiotics won't treat it.
Anyone can get flu, but it can be more serious for certain people, such as: people aged 65 or over, people who have a serious medical condition, pregnant women and young children.
Therefore the NHS offers free vaccinations to all those 'At Risk' patients.
Vaccination is the best way of protecting yourself and those close to you against infection by preventing the spread of the virus.  
Further information on the flu virus and the benefits of receiving a vaccination are available here
We are pleased to announce that our flu clinic appointments are now live and ready to book for those aged over 65. Invites to follow for all other eligible patients. 
Many people believe they are helping to ease the burden on the surgery by having their vaccination done elsewhere, but seasonal vaccinations generate valuable income on which we rely. This income enables us to continue offering the services that we provide and we encourage you to support your local GP practice and the NHS.
Patient safety and convenience is important to us and we will be offering clinics on both weekdays and at weekends at both of our surgeries. Our large, clean and well equipped surgery allows us to safely operate a one way system, ensuring social distancing is adhered to at all times. We ask that all patients coming to the surgery wear a face mask and all of our staff will be wearing personal protective equipment. This is for everyone's protection and we hope you find this reassuring.
The most convenient way to book your appointments is by using our online GP services.  This will show available appointments and is accessible 24 hours a day 7 days per week.  You need to be registered in advance to use this service which can be done via the NHS App.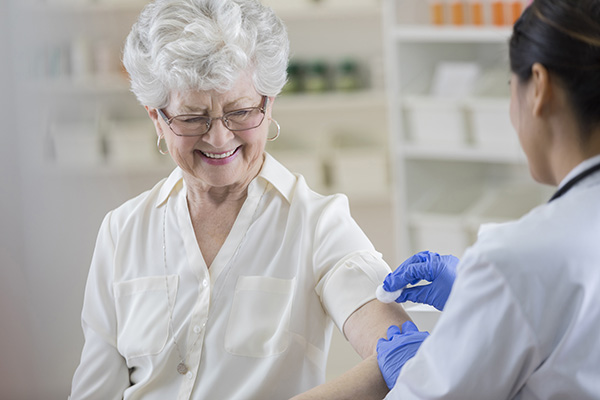 Alternatively you can contact the Surgery on 01179 352 318 after 11am, Tuesday to Friday, selecting our flu vaccination booking line when prompted.